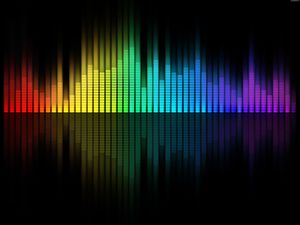 About Us
Eclectic Acoustics is a dynamic acoustic duo from Pittsburgh, PA that plays an eclectic setlist of popular songs from the '70s through today's top hits. 
One of the most common things that they hear from fans after a performance is "We Love Your Song Selection. It's different from what other bands play.". 
In addition to their song selection, they are a crowd-pleaser. The duo is known for its energy and powerful vocal harmonies creating a full band sound not found with many acoustic acts. Every show is truly a unique performance with a song list tailored to each event complimented with Bose sound and creative lighting.
Eclectic Acoustics features professional musicians who have recorded and toured extensively in previous projects.  Jaime and Marko were former members of the Pittsburgh Hard Rock Band "Nevermore" and the West Virginia Alternative Rock Band "Marianne Prosperity".
Both bands had large regional success in the 1990s. Together, they have played over a thousand shows and were honored to share the stage with many national recording artists such as Ace Frehley (KISS), Slaughter, Quiet Riot, Rick Derringer, Molly Hatchet, Great White, Dee Snider (Twisted Sister), Warrant, The Clarks and B.E. Taylor during their career.  
Currently, the duo is in rotation at 30+ venues throughout the Pittsburgh, Ohio, and West Virginia areas including 
Casinos, Hotels, Restaurants, Bars, Pubs, and Eateries.  The duo performs on average over 130 shows a year and their corporate clients include Dick's Sporting Goods/Under Armour, Porsche, Primanti Bros., The EPA, Eat N Park, Adventure LLC, and Peters Twp.
Eclectic Acoustics is professional, dependable, and would love the opportunity to add your venue to their rotation!  
Please feel free to download our "EPK/One-Sheet" below for more detailed information. You may also view videos by clicking on the "Music Videos" button on our page.